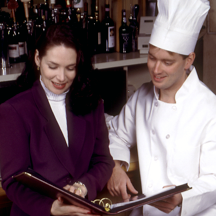 Service Manager
Service
Do you enjoy coaching a team while instilling a client-centric philosophy? Do you enjoy being out of the office and meeting with clients? Do you find satisfaction in developing client relationships and successfully retaining 100% of your clients?
Our Regional Service Manager works side by side with our Route Managers to service and retain our clients. You must have the ability and skills to anticipate, address, and resolve any client related issues urgently and efficiently.
Your typical day involves:
Meeting with clients
Riding along with your Route Managers to coach and develop
Daily one on one meeting with your team members to share their successes and challenges
Negotiating service agreements
For a complete performance profile, please click on the following link.