Category Archives : Service Linen News
---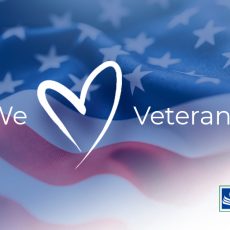 Service Linen Supply Recognized for Track Record of Veteran Hires; Says Yes to Vets.
Posted by Amy Donahue on Mon, Nov 26, 2018
Yes, it's a week or two past Veterans Day. It's wonderful to have a day of the year where our veterans get the attention they deserve. However, one company has a rich history of hiring former military personnel year round, and they have been doing so for over 70 years. Service Linen Supply, a hallmark […]
Service Linen Gets 1st Hygienically Food Service Certification
Posted by Amy Donahue on Mon, Dec 12, 2016
Service Linen Supply of Renton, WA is the first laundry facility to receive a Hygienically Clean Food Service certification from TRSA, the largest association worldwide dedicated to textile services and the acknowledged leader in establishing best business practices for the industry in North America. Service Linen Supply rents tabletops, napkins, towels, garments, floor mats and […]
NSF Certifies Service Linen Supply as Only Their 2nd Certified Linen Provider
Posted by Amy Donahue on Sun, Dec 11, 2016
NSF International Hygienically Clean With Service Linen Supply's new NSF International hygienically clean certified napkins and tablecloths, you never have to wonder how clean your table linens really are. The NSF mark is a trusted symbol in the Foodservice Industry and certifies that Service Linen Supply's' laundering and handling processes have been tested and meet […]
Linen Service Supplying Seattle, WA and OR Earns Green Award
Posted by Amy Donahue on Thu, Nov 24, 2016
"Eastside Green Business Challenge" Acknowledges Service Linen Supply for Business Services – Green DNA Award Renton, WA – February 8, 2013  Service Linen Supply wins the 2012 Eastside Green Business Challenge for Business Services–Green DNA Award. Participants in the Challenge completed a sustainability performance scorecard demonstrating the level of environmental and community improvement measures being […]
The Swan Laundry | Swan Linen Supply Service
Posted by Amy Donahue on Thu, Nov 24, 2016
If you live in Seattle, Portland or most other places across the Pacific Northwest, chances are you have seen a linen and laundry truck with a Swan on it.  This is the official brand of Service Linen Supply.  The logo is a relatively recent addition (roughly 20 years) to our company's 60+ year history.  During […]
Restaurant Laundry Delivery Services – How Important they?
Posted by Amy Donahue on Thu, Nov 24, 2016
The Importance of On Time Restaurant Laundry Deliveries  – When you run a restaurant where your dining room requires clean linen or employees who need clean  and pressed uniforms on a daily basis, the importance of laundry is quite clear.  This is the case for many businesses out there, especially in the hospitality field. For this […]
Service Linen Supply Wins Coveted AWB Environmental Excellence Award
Posted by Amy Donahue on Thu, Nov 24, 2016
Renton Business Honored As State Leader in Environmental Excellence Renton, WA – June 12th, 2012 Service Linen Supply has received statewide recognition for its environmental leadership by winning the Association of Washington Businesses 2012 Environmental Excellence Award at a ceremony at the Davenport Hotel in Spokane, WA on June 12th.  The linen supply and uniform rental […]
Commercial Laundry services for Seattle, WA to Portland, OR
Posted by Amy Donahue on Thu, Nov 24, 2016
For 60 years Service Linen has been the market leader in commercial laundry services.  With a focus on clean, green initiatives, the Service Linen team has travelled the world to discover the latest laundering technologies for efficiency and productivity.  In addition to the in house initiatives, Service Linen is a member of Laundry ESP (http://www.laundryesp.org/), […]
Service Linen Granted Environmental Stewardship Award
Posted by Amy Donahue on Fri, Sep 02, 2016
Spokane, WA: On June 12th, Service Linen Supply of Renton, WA received the 2012 Environmental Excellence Award from the Association of Washington Businesses (AWB) for their eco-friendly laundry operations. Read more about it: http://www.awb.org/2013-environmental-excellence-awards-1/
Two TRSA Operators Win Enviro Awards
Posted by Amy Donahue on Fri, Sep 02, 2016
Service Linen Supply Inc., Renton, WA, and U.S. Linen & Uniform, Richland, WA, recently received recognition for their environmental leadership when both companies won the Association of Washington Businesses (AWB) 2012 Environmental Excellence Award. The two textile services companies won in the category titled "Resource Conservation and Pollution Prevention." The awards were presented at a […]