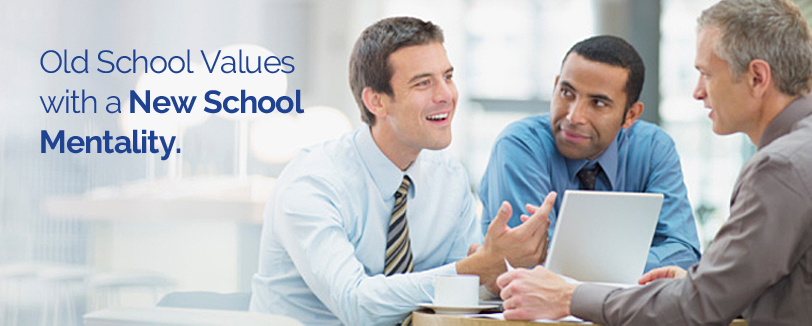 Working at a laundry might not initially sound like an exciting career choice, however, you will be pleasantly surprised to know that we offer all the things most people look for in a career.
Stability
The textile services industry is one of the oldest businesses that you'll find and the demand for it will only continue to grow, as there is a never-ending need from restaurants, healthcare and industrial customers. This industry currently provides about 200,000 jobs across the U.S., and most of our businesses are locally operated and service customers within a 200-mile radius with linens, and wearing apparel. These products have to be processed locally so they will never be off-shored. Our industry grows at the same rate as the GDP.
Our Spin
We focus on the healthcare and hospitality segments of the industry and our products and business practices are based on the concept of recycling reusable textiles. Our company has had the same family ownership since 1946 and are proud to be business leaders in our community.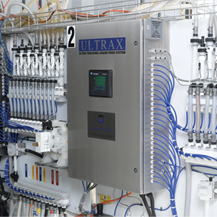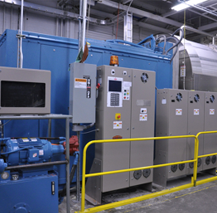 Advanced Technology
Until you have stepped into a plant, it's hard to envision the technology behind a clean garment or napkin. Our plant uses highly automated processes. From washing machines that are 79' long and weigh in at 50,000 lbs. to napkin ironers that can process 9,000 napkins per hour. We also use RFID chips in our garments to track the number of washes each garment goes through and to make sure the right garment gets to the right person. Our equipment is top of the line, which we continue to invest in it to increase productivity and quality.
Locally Owned
We are family owned and locally operated for over 65 years, so we care about our local community and support it. Because we are a small business, you have an opportunity to make a real difference and be recognized for it.
Advancement Opportunity
Our industry offers many opportunities in various areas; from customer service to operations, you will have the opportunity to learn from the ground up. In a smaller company like ours, it is not uncommon to see key leadership positions filled from people who worked their way up the ranks. There is a strong spirit among team members here and the willingness to learn and be cross-training through all levels of the organization.